The importance of early childhood education (K-3) is widely understood. Getting it right for every child by the time they leave grade 3 is a key predictor for a productive, sustaining life.
The United Way of Berks County has vigorously embraced this understanding, launching the ambitious, Ready. Set. READ! program in 2013, to develop and implement a comprehensive and collaborative system of support throughout Berks County to achieve reading proficiency for students by the end of third grade. Ready.Set.READ!'s largest program, Star Readers, engages community volunteers to provide one-to-one tutorial reading assistance for students at risk of falling behind in this fundamental skill.  As of December 31, 2020, the program was in place in 30 schools in 13 Berks County school districts, serving approximately 475 students.

At the state level, the Early Learning Investment Commission (ELIC) is making the strong case for early childhood education, extending the focus to 3 and 4 year olds, in particular those from at risk circumstances. The ELIC is a group of 75 senior level business executives appointed by the governor who know that a future, strong economy is achieved by investing in our youngest learners today.
Julia H. Klein, Chair and CEO, C. H. Briggs Company, and Alan J. Ottinger, President, QIC Inc., represent Berks County on the Commission. Julia H. Klein, Alan J. Ottinger, and Dr. Jill Hackman, Executive Director, Berks County Intermediate Unit (BCIU) have spearheaded the formation of the Berks Early Learning Coalition (BELC) to expand awareness locally of this important topic and to generate support for increased state funding directed to high quality programs for three and four year olds.
>> read more about Pennsylvania Early Learning Coalition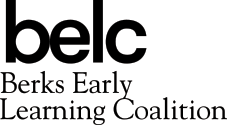 Berks Early Learning Coalition Steering Committee:
Chairs:  Julia H. Klein, C. H. Briggs; Alan J. Ottinger, QIC, Inc.
Members:
District Attorney John T. Adams, Berks County
Dave Capitano, Baker Tilly
Toni Eckert, Alvernia University
Representative Mark Gillen, PA House of Representatives
Dr. Jill Hackman, Berks County Intermediate Unit
Bradley and Barbara Hall, Community Leaders
Dr. Solomon Lausch, Berks Business Education Coalition
Andrew Potteiger, Brandywine Heights Area School District
Representative Mark Rozzi, PA House of Representatives
Dr. Yamil Sanchez Rivera, Reading School District
Senator Judith L. Schwank, PA State Senate
Samuel Thomas, St. Daniel's Preschool
Tom Voelker, Brandywine Heights Area School District
Dr. Karen Wang, Children's Health Center/Tower Health
Christi Weitzel, Berks County Intermediate Unit
Kate Williams, Reading Health System
Coalition Liaison: Ryan Riley, Early Learning Investment Commission